2015 Michigan Property Tax Appeals
Dear Michigan Property Owner,
With the start of the new year, now is the time for property owners to review the basis upon which their real estate taxes are levied. In Michigan, the first meeting of each local board of review takes place in March 2015. If a property tax appeal is planned, owners should prepare the supporting documentation at this time.
On every tax bill, two values are shown: the "assessed" value and the "taxable" value. State law requires that the assessed value be one-half of the estimated market value. The taxable value is what the taxes are actually levied upon, and this value is often (but not always) less than the assessed value. If the true market value is perceived as being less than twice the taxable value, a property tax appeal is suggested.
Since the real estate market suffered a major decline in recent years, it is quite common for the actual market value to be less than twice the taxable value, sometimes much less. Because of this, property owners have often been successful in reducing their property taxes through the appeals process.
However, support is needed for a successful result. In the words of State Senator Rick Jones, "A professional appraisal is the best evidence against an improper assessment and the best proof of value" (from "How to Effectively Appeal Your Property Tax Assessment" http://senate.michigan.gov/gop/publications/24/20110310_Jones_PTA.pdf ).
If the services of an attorney are also desired, I can suggest several local attorneys who are experienced in property tax appeals. The attorney can perform the entire appeals process, without any involvement of the property owner.
All appraisals performed for tax appeals must follow certain guidelines, to obtain a successful result with the Board of Review. For example, the properties used as comparables must be in the same taxing district (township or city) as the subject property, and none of the comparables are permitted to be bank-owned properties. Also, the effective date of the appraisal must be December 31 ("tax day"), 2014. The closer the appraisal inspection is done to this date, the more accurate the appraisal will be, so it is recommended that the appraisal be performed in either January or February of 2015.
For over 20 years, I have helped owners of commercial and residential real estate reduce their real estate taxes by providing appraisals which reflect true market value. Please feel free to contact me for a quotation.
Sincerely,
Joseph A. Farina, Certified General Appraiser
Michigan 1201001931
Joseph A. Farina, Real Estate Appraiser & Consultant
320 South Willard Street
New Buffalo, Michigan 49117
Phone: 269-469-4658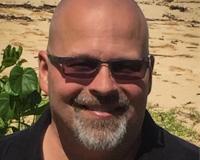 Author:
Paul Zubrys
Phone:
269-783-5253
Dated:
January 9th 2015
Views:
3,333
About Paul: I began my real estate career in 1987. Harbor Country Real Estate, Lake Michigan Lakefront Property,...