Allow Me To Rant About Some Property Buyers
I love my career, but... there is one thing about some real estate buyers that makes me nuts! It only applies to a small percentage of our customers, and usually in lower price ranges, but lately it happened on a $2M lakefront property in Union Pier.
What is this one thing that makes me pull out some of the last few remaining hairs on my head? It is a prospective buyer who uses a significant amount of my resources, but then ends up buying property with another Broker.
Thankfully, this doesn't happen often, but when it does, its the only thing about this business that makes me think WTF?
I could never sleep at night if I did this to another professional who works on commission. Its the reason I always buy my cars from the same guy for more than a decade.
I understand how this could happen with a first time home buyer, but our market is 99% vacation homes. These people know better. And, I'm not talking about the guy who spends a day with me and is unhappy with the service, or we just don't click. Like everyone else, I have days when I am not on my game and I can tell the two or three hours I just spent with a client didn't go well due to what could be a variety of reasons, many of which are likely my fault.
These prospective buyers don't schedule another appointment. I get that. If I do not live up to their expectations, I would not expect them to work with me.
What I am referring to is the customer who...
has been viewing my websites for more than a year
I've spent a considerable amount of time with, replying to emails and phone calls
has spent many hours with me looking at property
All of the above
... and then proceed to write an offer while visiting an open house, or after calling the seller's agent while driving by a yard sign (a potentially dangerous situation for the buyer).
I am talking about the customer who had no complaint of any kind. A buyer who is very happy about the service I've provided for days, weeks, or even months. The guy who would write a fantastic testimonial if he wasn't embarrassed by what he had done.
What the h$!! were they thinking? Are they just unaware of the opportunity loss for me? Never mind the $50,000 per year it takes to run our online resources which are free to use by anybody with an internet connection.
In our market of vacation homes and affluent buyers, most of our customers are professionals themselves and act accordingly. Not only is it common courtesy and common sense, it's also smart business to consummate a transaction with the same professional who you've been working with all along the way. By now, you know him, he knows you and how to best represent and protect you. This includes specific language in the offer, negotiating with your needs in mind, and carefully working through all phases of due diligence to see that you remain in contract from acceptance to closing.
Late last year, I was working with a very nice couple who had viewed almost 1000 listings on my websites over the past 12 months. They contacted me around Thanksgiving holiday to setup a meeting at their beautiful vacation home in Union Pier. The purpose of the meeting was to discuss the prospective value of that home and to talk about the many lakefront homes they saved as Favorites on TheDailyListings website.
One of the first things they said to me was how much they loved the website. How they use it every day to keep an eye on the market in a way no other local website could.
Shortly thereafter, they setup several appointments to view lakefront property and eventually made an offer on one. Unfortunately, another offer was already on the table and was verbally accepted with signatures in the process getting executed.
After viewing more lakefront properties with them, they asked me to write up an offer on another lakefront home. With the offer ready to be signed, I received word to scrap that offer, but to write up an offer on a different lakefront property.
No problem. After researching the property, the owner, and the owner's current state of motivation, I created the required docs and had then sign the offer. It was an extremely low, unrealistic offer, but it was part of the strategy we all agreed on. All together, I invested a significant amount of time and resources working with this nice couple. Over 100 emails, texts, and voicemails were logged as a result of my work with them, while at the same time, I stopped all efforts to market this specific property to other prospective buyers.
A counter offer was received... and now here is the WTF moment.
The buyers wanted to hold off until after Christmas before responding to the counter offer. They then asked for their earnest money check to be returned.
I since learned they accepted the same counter offer and closed the transaction, using a different broker!
As you might guess, the final chapter of this story has yet to be written. In our business, there is something known as procuring cause. This will eventually be resolved by an arbitration hearing with a board of Realltors. However, the amount of work that needs to be done, by all parties involved, is extremely costly and time consuming.
I often wonder if this former customer realizes the amount of trouble, work, and expense he created by the choices he made. What is probably even less obvious to him, is the opportunity expense caused by investing this amount of time, energy, and resources, only to wind up spending even more of the same in an arbitration hearing, when I should be doing my job and getting paid.
I guess I may never know since he appears too embarrassed to return my calls or emails.
Like I said at the top of this rant, I love my job. I make no excuse for the comfortable living it provides for my family. I hope this doesn't come across as whining at a time when so many are still suffering financially. I've been there myself, more than once. But I do feel better getting this off my chest.
Is there something about your job you would like to rant about?
Please comment below.
Paul Zubrys, Broker
LakeREALTORS.com
TheDailyListings.com
paul@lakerealtors.com
269-783-5253 ph/txt/find me
269-645-5915 fax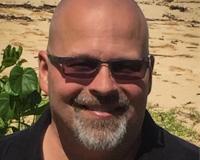 Author:
Paul Zubrys
Phone:
269-783-5253
Dated:
June 1st 2012
Views:
2,149
About Paul: I began my real estate career in 1987. Harbor Country Real Estate, Lake Michigan Lakefront Property,...