Beware Instant Home Valuations
I am sure you've seen all of the websites that offer instant home valuations. If not, you can see examples on all the big portals like those at Trulia, Zillow, and REALTOR.com just to name a few. Heck, I even have one on one of my websites.

You probably already guessed, but this is just a ploy to get you to volunteer that fact you may be thinking about selling or refinancing. Fill out the form, and your information will automatically be sold to the agents who subscribe to the service. You will be hounded by phone calls, emails, and snail mail from competing agents.

It wouldn't be so bad if the instant valuation was consistently accurate. Unfortunately, instant home valuations are almost never accurate! This is especially true in small markets like our's where values are dramatically effected by factors such as distance to beach access, views of the lake, deeded beach rights, etc… The algorithms used to calculate these instant home values cannot account for these variables. For example, it's impossible for the program to calculate the difference in values between two identical homes, next door to each other on the same side of the street, where one home has views of the lake / sunset and the other home's view is obstructed by the home directly across the street.

Other factors such as style, colors, landscaping, condition, etc… simply add too much complexity for any instant home valuation to be consistently accurate.So, what should you do if you want an estimate of your home's value?

If you are serious about knowing the true value of your home, hire a professional appraiser. Yes, this will cost a few hundred dollars, but it is the best way to get accurate information.If you prefer not to hire a professional appraiser, you could always call a real estate agent to provide a CMA; a Comparative Market Analysis.

However, this would not be my first choice. A real estate agent's valuation will be biased by their desire to list your property. I'm not saying a good real estate agent cannot provide an accurate estimate of your home's value, but in order to do so, they need to recognize their inherent bias and guard against it effecting the outcome of their analysis. If you are going to rely on a real estate agent to provide a CMA for your home, wait until after you signed the listing agreement. This will remove the subconscious inclination to tell you what you want to hear.
RELATED ARTICLES
Selling? Ask the right questions.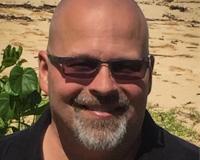 Author:
Paul Zubrys
Phone:
269-783-5253
Dated:
June 19th 2014
Views:
1,773
About Paul: I began my real estate career in 1987. Harbor Country Real Estate, Lake Michigan Lakefront Property,...