Buyers Beware Dual Agency
Who is your REALTOR working for?
I work almost exclusively as a Buyer's Agent aka Buyer's Broker. Why? To avoid the inherent conflict of interest created by selling my listing to my buyer; otherwise known as Dual Agency. Many traditional Agents/Broker continue to practice Dual Agency, but I've always believed this is short sited, and in the case of Undisclosed Dual Agency, downright unethical.
Currently, 19 states have outlawed the practice of Dual Agency
I say it's short sighted because it often ends with dissatisfied clients on both ends of the deal. Neither is given full representation and the Agent must walk a tightrope between the fiduciary duties he owes each client. And, unless both the Buyer and Seller have a full and complete understanding of Dual Agency, one or both may feel neglected even if the Agent does everything by the book.
Currently, 19 states have outlawed the practice of Dual Agency, and I wish Michigan followed their lead. It's not fair to the consumer and opens up the Broker to all kinds of litigation.
Would you rely on your spouse's attorney for advice while getting a divorce? Of course not! But every day, home buyers rely on statements made, and information provided, by the listing agent to make some of the largest investments of their lives.
Would you rely on your spouse's attorney for advice while getting a divorce?
You might think it's not a problem. You are smart enough to see through any salesmanship on the part of the seller's agent.
However, the issue at hand is greater than seeing through a line of B.S. It's more about what the Listing Agent is NOT telling you, and by law, CANNOT tell you! Do you know enough about the area you are buying in to know all the reasons to avoid a property?
One recent client, the one who wrote the gleaming testimonial near the top of TheDailyListings home page, purchased a multi million dollar lakefront lot, relying on the information and advice provided to him by his agent; in reality, the Seller's Agent. Several months later he learned of an environmental issue near his lot. Had he been advised of this issue while considering the property, he would have never gone forward with the purchase.
Did the agent, remember this was the Listing Agent, do anything illegal by failing to disclose this issue? The courts have ruled NO. While this issue was common knowledge to local residents, it was not evident to the Buyer, a resident of Chicago.
This buyer was a brilliant, extremely successful, entrepreneur. He is much smarter than me. But it is not about intelligence. He assumed his Agent (actually the Seller's Agent) would disclose anything this important. The laws regarding real estate Agency differ from state to state, causing much confusion about who is representing who.
The Listing Agent is NOT responsible for informing you the reasons to avoid a property, or tell you about another property better suited to your needs. He is contractually obliged to put the Seller's interests above all else.
The Listing Agent is NOT:
obligated by law to tell Buyers the truth!
obligated to tell you the reasons Buyers should NOT buy a property
obligated to inform Buyers about other properties that are more suitable
bound to Buyers by fiduciary responsibilities

The Listing Agent:
cannot, by law, negotiate the best possible price for the Buyer
works exclusively on the behalf of his client; the Seller
has a legal, fiduciary relationship with the Seller
is paid by the Seller from funds generated by the sale
pays the Buyer's Agent commission

The Buyer's Agent:
has no conflict of interest and will work exclusively on your behalf
is paid by the Seller's Broker from proceeds generated by the transaction
will show you the most suitable properties including FSBO's
will inform you about all the reasons to avoid any property
will provide an honest assessment of all property, neighborhoods, etc...
has a fiduciary relationship with the Buyer
will rebate the Buyer, at closing, any amount that is in excess of the normal commission (Selling Agent Bonus, etc...)


Again, The Listing Agent (Broker) pays the Buyer's Broker's commission. This is important. Typically, there is no cost to the Buyer for working with a Buyer's Agent. A typical exception is when the seller is not represented by a Listing Agent and is unwilling to pay a commission.
In this situation, the Buyer pays the commission in the amount previously agreed upon when hiring the Agent. In our market, the Buyer's Agent is typically paid 1/2 of the commission charged by the Listing Agent; usually 5 to 7 percent, depending on the value of the transaction.
In fact, many of my clients receive a rebate. Why? Because any amount paid by the Seller's Agent that exceeds the normal commission (usually as a Selling Agent Bonus) is credited to the Buyer at closing! This eliminates even an unconscious conflict of interest caused by suggesting one property over another because of a Selling Agent Bonus.
But doesn't the Listing Agent know more about the property I am interested in buying? No! As a Broker with more than 25 years experience in this market, I know Harbor Country Real Estate like to back of my hand. Once we have a short list of properties to consider buyer, my staff and I will build a file on each, showing the pros and cons of each property and how they relate to you and your needs.
I've put together a team of experts who can tackle of aspects of even the most difficult properties and complicated transactions. They include attorneys, architects, scientists, and engineers. We routinely work with transactions requiring Michigan Department of Environmental Quality (DEQ) permits, variances, zoning changes, environmental studies, soil tests, feasibility studies. I have the experience, resources, and contacts to insure your transaction will proceed on time and without complications.
Knowing I have a Buyer who will eventually purchase property, I can afford to spend a significant amount of time, money, and resources to make sure he ends up with the best possible property, at the best price and terms.
This is something the Listing Agent will never do since he cannot be sure that you will purchase one of their listings.
I began this article by saying I work almost exclusively with buyers. There are a couple exceptions where I will market a property as the Listing Agent. I will usually accept an invitation to represent a Seller who I represented during their purchase of the property. Additionally, due to our unique presence on the Internet, Sellers often contact me to market their property.
I accept some of these requests, but only if, #1. the property is something I can get excited about selling, and #2. the owner is somebody I feel I can work with.
Both requirements must be met, otherwise, I am happy to refer the seller to another Agent. Life is too short to work on projects that fraught with stress or don't gratify me on a personal level.
Resources:
A great article about Dual Agency bloodhoundrealty.com/DualAgency.php
Learn more about Dual Agency
I began my career in real estate in New Buffalo, MI in 1987. Since, I have represented the Buyers of many Lake Michigan lakefront homes, condominiums, cottages and lots, including large parcels of beautiful acreage in southwest Michigan and northwest Indiana.
Do you enjoy my websites, newsletter, and listing alerts? Please, save yourself time, money, and frustration. Let's work together on your next real estate transaction.
Contact me at 269-783-5253 ph/txt or email; paul@lakerealtors.com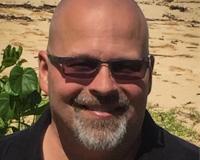 Author:
Paul Zubrys
Phone:
269-783-5253
Dated:
April 23rd 2012
Views:
4,645
About Paul: I began my real estate career in 1987. Harbor Country Real Estate, Lake Michigan Lakefront Property,...