Paul Zubrys Principal Broker Lake REALTORS
Michigan Lakefront Property since 1987
Lake Michigan Lakefront Property Index
All Harbor Country Real Estate
Are you ready to buy real estate in Michigan?
You can contact the Listing Agent, but that would be like calling your spouse's attorney for advice in the middle of a divorce! The Listing Agent has an obligation to sell you his Client's property, even if it is not the best choice for you!
Call an experienced Buyer's Broker. Call me. In return for your commitment, I will put your interests above all else, including my own, and work tirelessly on your behalf. Take advantage of my 25+ years of experience in Harbor Country.
Retaining me as your Broker will allow me to represent you, without conflicts of interest, during the entire process of learning about the area, locating the property, and closing the transaction… all at no cost to you. In fact, this scenario will often result in a rebate to the buyer. See the article, Buyer's Beware Dual Agency for a detailed explanation.
I began my career in real estate, specializing in Harbor Country Real Estate and Lake Michigan Lakefront Property in 1987. My experience covers the coast of Lake Michigan frrom Long Beach, IN to South Haven, however, I am based in New Buffalo so I have a daily presence throughout Harbor Country.
As a Buyer's Broker, I've been retained by well known developers to acquire large parcels of scenic, waterfront acreage in southwest Michigan and northwest Indiana. My clients include the Co-Founder of Groupon.com, Tom Drake of The Drake Group, the CEO of Wall Street technology firm – GETCO, the COO of Heitman Real Estate Investment, and many more c-level executives.
Although I've represented clients during several record breaking real estate transactions, the bulk of my work is helping clients locate and purchase a typical vacation home on Lake Michigan and throughout Harbor Country; New Buffalo, Lakeside, Harbert, Sawyer, and Three Oaks. My Agent's and I work with a client through all phases of a transaction. Our business model is that of a small, boutique, customer centric, office. We never hand off a client to assistants, departments, etc…
I'm very proud of our internet presence and the current lineup of tools we offer our clients. The web sites, such as TheDailyListings.com are intuitively simple to use, but offer a comprehensive amount of content. Every listing, updated daily! The latest addition to our online arsenal is LakeREALTORS.us I love this site! The design is extremely visual. The content is dynamically created for each individual user, based on search history and saved listings. Login using your Facebook account, and the website will show you the number of new listings, price reductions, and listings you have yet to view, since your last visit.
Our telephone system automatically routes incoming calls to your Agent's current location, including their home phone, providing our clients with nearly 24 7 access to their Agent. Our Agents are required to be tech savvy. All are equipped with smart phones, tablets, laptops, etc and of course, state of the art web sites. Your inquiry will likely receive a response within minutes.
Are you a smartphone addict like me? Using your Iphone, Blackberry, Android, Win, or Palm, text, APP to 312-756-0605 to download or Mobile MLS App. Use it to See Listings Near Me while walking or driving around southwest Michigan, save listings, or request info. Text an MLS number to receive detailed info and photos for any property listed for sale.
Want to learn more? Call, text, or email. I will try to respond within minutes. Ph txt 269-783-5253 or paul@lakerealtors.com
Testimonials
Hi Paul and Doug, We really had a positive experience with you guys. I tried to warn Doug that we were ready, and I'm not sure he understood how ready we were. It was fast and furious, but, working together, we pulled it off. Thanks to all!!! Larry was great! All in all, very positive feedback. Best of luck to all of you. Many thanks, again and again, for helping us. We'll keep in touch.
Michael and Gail Weber
---
Paul did an excellent job helping us find and purchase the perfect home in Union Pier. He has insights about the Southwest Michigan real estate market that we were unable to find with any other agent. He follows up very quickly on voice and e-mails and his Website is superior to any real estate site on the Internet. We would use Paul concerning any future purchases in Southwest Michigan.
Robert Losik
---
My wife and I very recently worked with Paul to find a getaway home for our growing family. Paul is very knowledgeable of the whole Harbor Country area and helped us quickly understand specific location pros and cons and property valuations. He was a quick email or phone call away throughout the buying process. This was the smoothest real estate transaction we've ever been a part of. We bought a wonderful property in Lakeside that we're thrilled about. Paul was professional, responsive and an effective Buyer's Agent through negotiations and close. He also exceeded expectations by assisting with local contacts and service providers. I'm certain we will stay in touch as we get settled into the community. I would recommend Paul to anyone looking to buy real estate in Southwest Michigan.
Damon Auer
---
Paul recently represented us in purchasing a home. He has great indepth knowldege of the local market and a solid understanding of all the properties he showed us. His approach to finding our family a home was informative and focused. Combine these factors with his efficient and effective handling every step of the process and we can easily say he made finding and purchasing a home a great experience.
Paul Degrandis
---
With the help from Paul, my wife and I just purchased a home in Union Pier. Paul demonstrated knowledge, patience and honesty throughout the entire process. As if that were not enough, he makes himself available after the purchase is complete. I strongly recommend the services of Paul Zubrys.
Heriberto Vale
---
Above and beyond the call of duty. Paul's personality and approach made the entire experience of buying a second home fun and easy. He goes above and beyond the call of duty by helping you integrate into the community. I've got the home I love and a new friend in the process.
Nancy Koenig
---
Paul's style of doing business can best be described as brutally honest. He will tell you what he really thinks, not what he thinks you want to hear. I've purchased, developed, and sold real estate all over the country. Paul is the only broker I would use in the midwest.
Tom D
---
Best website for lakefront property in Michigan. Nothing else is even close. As a buying agent, Paul's combined level of knowledge, expertise and integrity is refreshingly high in an industry which seems to have many agents that lack all three. He is the only buying broker I would use in Michigan.
Dan T
---
Paul represented us to purchase a home in Union Pier. We found him through his excellent web site. In my opinion, there is no better web site for buyers, looking in the Harbor Country area. His information is comprehensive, accurate and focused on buyers. Paul did an excellent job of listening to us and what we wanted before he met with us for our first and only tour of homes this was important to us because we didn't want to spend a lot of time looking at homes. We saw 9 homes on a Saturday afternoon. 7 of the 9 homes were right in our price range and met all of the criteria that we had communicated to Paul. The other 2 homes were nice to see as a comparison. In the end, we loved 3 of the homes that Paul showed us and made an offer on our favorite. Within 10 days of meeting Paul for the first time, we signed a contract for our new home in Union Pier. Throughout the next 3 weeks, before closing, Paul was outstanding. He served as our representative at all stages of the pre-closing process. And, he called us periodically to remind us of important issues that we may have overlooked like bringing a certified check to closing. Paul's knowledge of the Harbor Country area and his complete commitment to his clients make him an oustanding buyer's representative. We highly recommend him. We've been in our Union Pier house now for almost 7 months and we have loved every weekend there, we're Chicago residents. I've bought and sold several homes in the past 10 years and, this is the first time that I've liked a broker enough to take the time to write a testimonial.
Jim Reed
---
After unpleasant experiences with more than a few real estate agents, we finally contacted Paul. I regret we didn't contact him initially. We were already been using his excellent website and newsletter for up to date information, but unfortunately, we always called the broker whose name was on the For Sale sign whenever we drove around Michigan, previewing property. We will never make that mistake again! Even though we've purchased and sold several properties in the past, Illinois, we never appreciated how beneficial it would be to have a real estate agent who was working on our behalf. Paul's approach was unlike any we've ever encountered before. I wholeheartedly agree with the comment by TD. He is brutally honest, even when what he was conveying was difficult to hear. In the end, we are confident we made a great investment and it was a opportunity we would not have even been aware of had we not contacted Paul. I enthusiastically recommend Paul Zubrys to anyone in need of a Michigan real estate broker. Do not waste valuable time. Call Paul first.
Robert Bernstein
---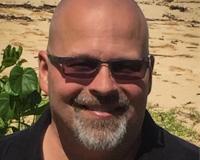 Author:
Paul Zubrys
Phone:
269-783-5253
Dated:
October 17th 2011
Views:
6,090
About Paul: I began my real estate career in 1987. Harbor Country Real Estate, Lake Michigan Lakefront Property,...