Real Estate Appraisals for Buyers
Dear Realtors and Buyers,
In recent months, some positive signs have appeared in the real estate market, on both the local and national levels. The overall outlook appears to be a bit brighter, and buyer interest and activity seem to be increasing.
But given the turmoil experienced in recent years, buyers are naturally cautious. The market has been bewildering, even for real estate professionals. The question of value has become very important, particularly with so many competing properties on the market.
To help buyers reach an informed decision regarding their offer, and give them further confidence, an impartial appraisal can help in several ways.
Often, listing prices reflect a hope that the market will recover in the near future. This seems unlikely at the present time. A more realistic scenario is a long period of slow growth. Buyers seem to be aware of this, but they might have difficulty in making an appropriate offer. An impartial appraisal, based on current market data, can help provide a benchmark for a realistic market value. This is beneficial to all parties involved in the transaction.
In recent years, buyers in Michigan have become very aware that the assessed value of the property will be uncapped at the time of sale, becoming the new taxable value. This can result in substantially higher real estate taxes, and the buyer will often reject the property because of this. However, an appraisal can help in two ways. First, it will give the buyer a better idea of the true value, for comparison to the new taxable value (for purposes of making an offer). Second, it can provide the basis for a tax appeal, if the property is purchased. In the words of State Senator Rick Jones, A professional appraisal is the best evidence against an improper assessment and the best proof of value.
Perhaps the most useful benefit which an appraisal can provide is to give the buyer enough confidence to proceed with a reasonable offer. Even though the market has shown some positive signs this year, buyers are still very jittery about spending money. An appraisal by an experienced local appraiser can give them the confidence they need. If financing is anticipated, it can also provide a basis of value.
For over twenty years, I have provided timely, accurate, and professional appraisals for all property types in Berrien County. Please feel free to have your buyers contact me for a quotation.
Sincerely,
Joseph A. Farina
Certified General Appraiser, Michigan 1201001931
Certified Assessing Officer, Michigan R-9146
320 South Willard Street
New Buffalo, Michigan 49117
Phone 269-469-4658
More information about Michigan Real Estate Taxes: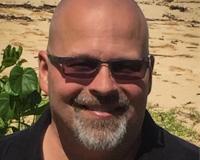 Author:
Paul Zubrys
Phone:
269-783-5253
Dated:
August 15th 2012
Views:
2,349
About Paul: I began my real estate career in 1987. Harbor Country Real Estate, Lake Michigan Lakefront Property,...