Sellers Need To Know This
If you have been thinking about selling but have not due to the "soft" recovery, please think again. Cash buyers are contacting me every day.
Prices continue to rise while inventory remains painfully low. Your property may be in much greater demand than you think. Buyers who are ready, able, and excited to buy are having a very difficult time locating desirable properties.
What is considered desirable and what types of properties are in limited supply? Most of my prospective buyers are looking for the following types of property;
1. cottage style, good condition, very close to a great beach with easy access priced anywhere from 300 to 800k
2. Lakefront. Good condition, low bluff, great beach; priced between 1.5 and. 2.5M
3. Acreage. Interesting topography such as rolling hills, woods, views. Water features are a big plus. 5 to 50 acres within 2 hours from Chicago. 200k to 2M

Does your property match one of these descriptions? Contact me ASAP.
Is your property unlike those above? Contact me anyway. I'll point you in the right direction.
I know what you're thinking; You are a Buyers Broker. How can you help me sell my home?
The sale of your property depends on locating a qualified buyer. Period.
My office consistently closes more buyer side sales per agent compared to the other offices in Harbor Country. I'm confident that I work with more prospective buyers than any other Agent in Southwest Michigan.
See the stats
.
My newsletter is read by more than 8000 subscribers. My websites send targeted listing alerts to thousands more.
Want to learn the truth about listing and selling your property in today's real estate market?
Ask me.
Discover why typical brokers need your listing to find buyers and how we consistently work with the most buyers without the traditional inventory of listings.
Learn how to bribe all agents in your market to show your home while paying only 1% commission to the listing office.
Sellers. It's your choice. Be smart.
If you want to list your property, choose Charlie, Billy, Bob, Sue, etc... Any broker can list your home in the MLS and hope for the best.
To get it sold, call Paul.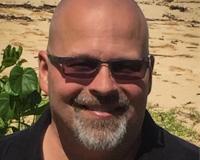 Author:
Paul Zubrys
Phone:
269-783-5253
Dated:
August 23rd 2013
Views:
1,929
About Paul: I began my real estate career in 1987. Harbor Country Real Estate, Lake Michigan Lakefront Property,...