This Week in Harbor Country
Sept 1, 2011 Hard to believe, but it is Labor Day weekend already. Hope you can make it to Harbor Country this weekend, as there are many events scheduled. Greek Festival is all weekend long, and offers free admission and parking. Head out to Berrien County Greek Orthodox Church for authentic Greek food & pastries, folk dancing, live music and a full bar. Plenty of children's entertainment is offered as well. The Hesston Steam Museum presents the Labor Day Weekend Steam & Power Show. Get on board for one of Indiana's top festivals. Education and entertainment are in store for the whole family. Check this weeks New Buffalo Times for a great discount coupon. Michigan Thyme in New Buffalo will be holding a benefit for the Michiana Humane Society. Petpalooza day is Sunday September 4th. There are daytime activities but the main event is the party between 6 and 8 P.M. ET. Twenty dollar donation includes samples from the catering menu, wine or beer, dancing to music by Gerry Muncy, and lots of door prizes. The summer's final free concerts at Weko Beach in Bridgman will feature VanDyke Revue offering eclectic music from the heart and soul. The show begins at 7 p.m. on Sunday, and admission is free. If you are looking for a great Sunday Brunch, head to the New Buffalo Yacht Club between 9:30 a.m. and 2 p.m. Beautiful food & a Beautiful view, and reasonable prices to boot. Have a safe and fun weekend, hope to see you around town. August 20, 2011 The eighth annual Great Lakes Surf Luau will take place Saturday, August 20th in New Buffalo. Events are scheduled throughout the day. Lend a hand at the beach clean-up session at 2 pm, then head over to the shop for some live music by The Soul Riders. For the more refined outing, spend Saturday night at The Acorn theater in Three Oaks. Opera at the Acorn will present Verdi's Rigoletto at 8pm August 20th. Accompanied by the LaPorte Symphony Orchestra, this is sure to be a wonderful production. Looking for a Free concert at the beach? Head to Weko Beach in Bridgman on Sunday at 7 pm. Ekolu Mea Nue will be performing Hawaiian music, to set a perfect scene. If you are interested in understanding the dangers of the lake, this is a great opportunity. The Great Lakes Surf Rescue Project will host a 'Surf Rescue class Sunday August 28th, at the Lions Park Pavilion in New Buffalo. Get started early with a class for assessing surf conditions, rip current education, and beach safety. This class starts at 9:30 am, is free, and open to all. The summer is growing short. Make sure you get out and enjoy all the fun that Harbor Country has to offer. August 11, 2011 This weekend is all about the Ship & Shore Festival in downtown New Buffalo. This is the biggest party of the summer, and over 30,000 people attended last year. Friday night, live music all night with the headliner Dot Dot Dot starting around 10:00. Saturday night live music, plus the lighted boat parade, and Fireworks display. Sunday make sure to check out Mr Blotto, they are playing a full Beatles set, and a mixed set as well. If parties are not your thing, the Bison Boosters will host the 17th Annual 5K Run/Walk Saturday August 13. Pre-registration is available at www.sign-meup.com/site/online-event-registration/77503. Michigan's Longest Garage Sale is this weekend. If you love searching for hidden treasures, this could be the opportunity you have been waiting for. The sales can be found along US 12, at homes, farms, businesses, parking lots, and fields. The Garage Sale map will be online at usheritagetrail.org. Berrien County Youth Fair starts on Monday Aug 15th. This is some great country fun! Where else are you going to catch a demolition derby, or some bull riding? Tuesday is free admission day, and the Circus Continental will be on hand to entertain. Have a safe, fun weekend! August 2, 2011 Another busy week in Harbor Country. If you are looking for some midweek thrills head on over to Warren Dunes and take a trip down the 36-Foot tall water-slide. The cost is $2 for one ride, and $20 for unlimited rides. On a budget, check out a free movie at Immanuel Lutheran Church, 9650 N Church St in Bridgman. The film Soul Surfer will be shown Aug 4-7 at 6 and 8 p.m. An inspirational film, about a young, teenage surfer girl summons the courage to go back into the ocean after losing an arm in a shark attack. Wednesdays in the Park series will present Family Night from 6 to 9:30 on Wednesday Aug 3. Entertainment will include a DJ featuring family music, a moon bounce, and open mic starting at 7. Come on out and take the stage. The New Buffalo Township Park & Pavilion is located at 17425 Red Arrow Hwy. On the live music front, the Platters featuring the legendary Monroe Powell will be jamming at the Acorn Theatre on Friday and Saturday night. Showtime is 8 p.m. and admission is $40.00. The Acorn Theratre is located at 107 Generations Dr, Three Oaks. On Saturday Aug 6, the place to be is NBYC, for the annual Corn & Sausage Roast. Food, drink and entertainment in a family-friendly atmosphere on the doorstep of the New Buffalo Yacht Club. Starts at noon. Have a great week! July 26, 2011 This is a busy time of year in Harbor Country, this blog will keep you up on current events, and many of the activities available. If you are looking to beat the heat, and catch a movie, head to The Vickers Theater in Three Oaks. Meek's Cutoff and Bride Flight are slated to be shown July 28 - Aug 1. For more information call (269) 756-3522. If live music is more your thing head out to Township Park for Party in the Park this Wednesday July 27. The Hired Hands will be performing live from 6 to 9:30. Don't forget to bring your swimsuit and take a run through the instantly popular splash pad. If you really enjoy reading, maybe the Harbor Country Book Club is more your speed. The reading selection for the 7:30 p.m. Tuesday, July 26, meeting of the Harbor Country Book Club is Fall to Earth by Joel Drake Johnson. This meeting takes place at the Harbor Grand Hotel in New Buffalo. If your are really looking to cut loose make sure you check out the Inside Out Summer Festival in Three Oaks on Saturday July 30. This festival will feature a full day (9 a.m. to 7 p.m.) of live music, art, antiques, culinary delights, games and activities on three blocks in downtown Three Oaks. For a quiet day in the country visit Spring Hope Farm. Peach picking season begins on July 30th, and Spring Hope offers numerous varieties for your enjoyment. Hope you have a great week, and stay tuned for the next installment of This Week in Harbor Country!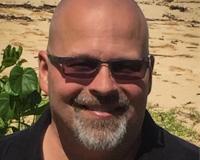 Author:
Paul Zubrys
Phone:
269-783-5253
Dated:
July 25th 2011
Views:
2,875
About Paul: I began my real estate career in 1987. Harbor Country Real Estate, Lake Michigan Lakefront Property,...