Traditional Real Estate Offices Are Obsolete Relics
The traditional real estate office is an obsolete relic of the past that too many real estate agents cling to because they are unwilling, or unable, to adapt. This negatively impacts their ability to, provide a level of service their clients expect, and compete in today's Web 3.0, Cloud Computing, world.
We Are Not Your Father's Real Estate Agents. When your parents decided to purchase their first home, the process likely began with a trip to the local real estate office. Why? Because, that's where the MLS Listing Book was! The Book, usually a three ring binder, was vital to daily operations. It was manually updated by inserting Xerox copies of new listings and price changes, and removing those that sold or had expired.
The traditional real estate office revolved around The Book. Large offices would have multiple copies, but most Agents were required to share,The Book with their associates and their clients.
Agents typically spent many hours at The Office because the tools and information required to conduct business was located there. The telephone they used to communicate with their clients was located there. The Xerox machine needed to provide copies of MLS Listings was located there. The Real Estate Office was indispensable. It was the conduit for all activity related to buying and selling a home. Starting with the process of pre-qualification, selecting prospective homes, writing offers and counter offers, and eventually closing the sale, The Office was where the action was. Or,was it?
Successful agents are successful because they are outside the office, on listing appointments, showing homes, previewing property, networking with potential buyers and sellers. Most new agents were forced, or strongly encouraged, to Do Floor Time. Why? So somebody would be there to answer telephone inquiries and greet walk-in clients!
Buyers who wanted to receive updated information, such as new listings, market reports, comps, etc... had only two options, and both were inconvenient and inefficient. They could either setup an appointment to meet their Agent at the real estate office, or have the Agent come to their home or place of employment. Either way, it was time away from work, family, or recreation.
Sellers had the same problem. Unless the information they wanted could be conveyed over the phone, they were forced to schedule a time to meet with their agent to look at competing properties, market reports, showing feedback, etc... Again, the real estate office was the main source of all the information they wanted, so that is where they were likely to go.
Thankfully, those days are gone for good! Today's internet based real estate Technology is simple, reliable, and effective. Most importantly, it enables us to provide our clients a level of service far above and beyond what it possible otherwise.
Depending on who's statistics you use, between 85 and 95 percent of buyers will begin their search for real estate on the internet. In markets with mostly out of town buyers like ours, it must be more like 99%. More importantly, they seek out websites provided by genuine local experts, often referred to as Hyper Local Real Estate sites, like our's, in place of sites with a national audience like Realtor.com, etc... Providing access to the MLS is not enough. Buyers want local experts who understand the local market and are intimately familiar with the current inventory of listings. These Hyper Local Real Estate websites, like TheDailyListings.com, PaulZubrys.com, LakeREALTORS.us, and LakeREALTORS.com, provide buyers with several sources of insider information with multiple Twitter feeds, blogs, YouTube videos, and newsletters that contain data about all recent sales along with important data such as the, ask to sell price ratio, price history, and days on market.
Once they've discovered a local web site or two they like (we usually have about a dozen), more than 85% of buyers end up purchasing a property with the first agent who responds to any inquiries! Our goal is to respond within just a few minutes. Technology makes this possible.
Technology allows me to give out just a single telephone number, by seamlessly routing customer calls to all my possible locations, simultaneously. This maximizes the chance of getting through to me directly, and limits the number of calls it takes to reach me to just one. In the event I cannot take the call, the caller's voicemail is immediately emailed to me as a mp3 file, and it is automatically transcribed and sent to me as a Instant Message and email.
A quick glance at my smartphone is all it takes to see the message, and a single tap on the touchscreen connects me to the client via phone, email, text, or fax. If the incoming message is a fax I need to sign, I simply use my smart phone to place a secure, Digital Signature where its required, and then send the fax back or forward it for additional signatures.
I could easily accomplish everything while on the road, in between showing property, conducting listing appointments, and attending closings. Yes, it's convenient. But more importantly, it increases my productivity, and decreases the time it takes to respond to any inquiry.
Technology. What's In It For Clients? Its all about convenience for our clients, and rapid response to their needs.
Buyers receive Listing Alerts, containing new listings and price changes that match each clients criteria, daily, weekly, or bi-weekly. It's their choice. They are reminded about listings that have not been viewed and they are also notified when a Favorite Property is sold. Our Agents are automatically notified when a Buyer's online activity indicates strong interest in a listing, alerting them to provide them any additional information that might be of interest.
Buyers have the option to subscribe to sources of local real estate info through our blogs, Twitter feeds, and newsletter. They have convenient access to all the information they want, and we provide our clients with nearly 24/7 access to their agent so they are responsive to the client needs.
What about Sellers? Due to the dominant internet presence made possible by Technology, our Seller's listings are viewed by more prospective buyers than traditional brokers could only dream about. Our websites attract up to 100,000 page views per month! The same Technology that powers those websites produces weekly traffic reports so Sellers can see how many times their property has been viewed online, in person, and automatically requests buyer feedback after a showing. Reports are automatically compiled and sent to the Seller and their agent. Sellers are regularly informed about competing properties and changing market conditions.
Not too many years ago, customers who wanted to Buy or Sell property were forced to visit a real estate office located near the property because that was where the information was.
Today, if you are a Buyer or Seller of real estate in my market, everything you need is just one click away.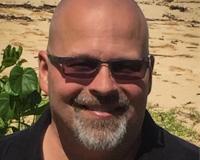 Author:
Paul Zubrys
Phone:
269-783-5253
Dated:
November 24th 2011
Views:
4,899
About Paul: I began my real estate career in 1987. Harbor Country Real Estate, Lake Michigan Lakefront Property,...