Trulia Home Value Off By 400 Percent
The photo above is a screen capture for a South Haven lakefront home that was listed for sale at $1,490,000 and very recently sold for well over $1,000,000. The Trulia estimate for this home, as of today, is $329,000, an error of about 456%! This is just one example, of thousands, where the information on Trulia, Zillow and the other less known national listing syndication websites is woefully inaccurate. The inaccuracies do not stop at instant home evaluations. The listings displayed on these sites do not include all the homes listed for sale in the MLS. In some markets, these sites are missing up to 30% of the currently available properties. Furthermore, they can be slow to remove sold and expired listings.
To insure you are seeing the very best selection of property for sale in Southwest Michigan, please register at LakeREALTORS.com and/or TheDailyListings.com. I will not cold call you or try to "sell" you anything. My job is to provide the most current and accurate information possible to my clients so they can make educated decisions about Southwest Michigan real estate.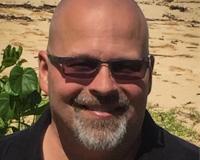 Author:
Paul Zubrys
Phone:
269-783-5253
Dated:
April 23rd 2015
Views:
1,713
About Paul: I began my real estate career in 1987. Harbor Country Real Estate, Lake Michigan Lakefront Property,...