Vacant Land Values In Southwest Michigan
Sales activity for vacant land appears to be the slowest of all property types.
Given the scarcity of comparable sales, it can be difficult to arrive at an appropriate listing price. While Realtors often have a good grasp of market value in their local market, when comparables are not available, it becomes much more difficult to provide an estimate of value. Appraisers, on the other hand, have more experience in applying adjustments to comparables which are less than ideal. In the current market for vacant land, comparables are often further away, have different amenities, or have other factors which require the analysis and judgment of an experienced appraiser.
Accurate listing prices are important for many reasons. Properties which are over-priced have the tendency to turn potential purchasers away. Also, listings may remain on the market for a long time, with periodic price reductions. Time is valuable, and lengthy marketing times are costly to all parties involved. Most importantly, it is vital for the seller to have a clear understanding of current market conditions, and any offers need to be evaluated in the context of the actual market.
Over the last several years, the question of property taxes has also become important. In many cases, real estate is assessed far above the sale price of the property. Buyers are becoming increasingly aware that when the taxable value is uncapped at the time of sale, property taxes may increase greatly. When the assessed value is perceived as being far above market value, a property tax appeal is suggested. Over-assessed properties result in higher taxes for the owner, and they can also cause buyer resistance. In the words of State Senator Rick Jones, A professional appraisal is the best evidence against an improper assessment and the best proof of value.
For over twenty years, I have provided timely, accurate, and professional appraisals for all property types in Berrien County. For a limited time, I am offering a special fee for vacant land appraisals requested by selected Realtors, which is $200.
Sincerely,
Joseph A. Farina
Certified General Appraiser, Michigan 1201001931
Certified Assessing Officer, Michigan R-9146
Joseph A. Farina
Real Estate Appraiser & Consultant
320 South Willard Street
New Buffalo, Michigan 49117
Phone 269-469-4658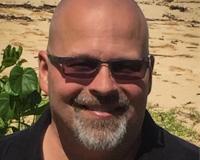 Author:
Paul Zubrys
Phone:
269-783-5253
Dated:
May 10th 2012
Views:
3,836
About Paul: I began my real estate career in 1987. Harbor Country Real Estate, Lake Michigan Lakefront Property,...